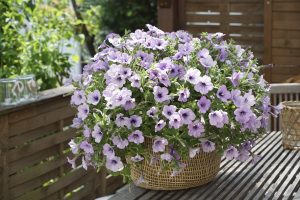 Early Intro for Spring 2020!
Headliner™ Crystal Sky Petunia by Selecta One
We've teamed up with Selecta One for an exciting pre-intro for 2020. Headliner™ Crystal Sky Petunia is the newest addition to the Sky collection and we've got the cuttings!
Due to release in 2021, MYP is offering this exciting, new petunia early. Available in our popular Split 51 Trays beginning week 5, 2020 (January 27th). Limited availability!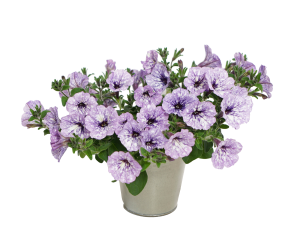 As a sister plant to Night Sky®, this variety is a perfect match in timing, habit, and vigor. Sky pattern has more stability than Night Sky®.
This is not the first pre-intro we've been able to release. Last year, we released Osteospermum Zion™ Purple Sun early. In previous years, we've had the opportunity to offer Hot Blooded™ Lantana and Starry Sky Burgundy.
Early intros are just one of the many perks of growing with Mast!
Download our flyer here!