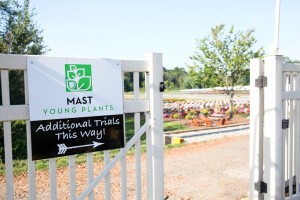 The Mast Young Plant trial and display garden serves as our 'living catalog' featuring over 1,200 different varieties and over 100 genera that we offer in our liner program.
In addition to the living catalog, Mast Young plants also displays a blind comparison trial each year, with ballots available so customers are able to vote on their favorite.
Check out our Garden Cam, live images from our trial garden- Watch us grow!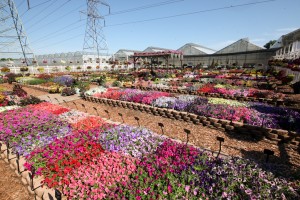 All varieties are sorted by genera, and clearly labeled. This offers a unique opportunity for customers to compare size, color, and vigor in order to make informed selections and find the perfect plant for their needs.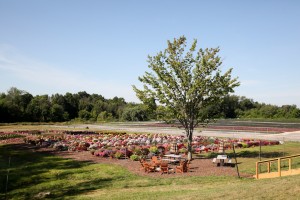 This year we were excited to announce an new garden expansion;
In addition to the All American Selection gardens, we were able to display two breeder trials from Greenfuse Perennials, and also Ball Flora Plant.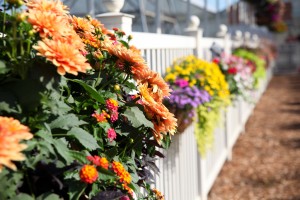 Mast Young Plants also displays over 400 different custom combinations shown in hanging baskets and in containers throughout the trial garden area.
Each combination lists each 'ingredient' so customers can re-create their favorite!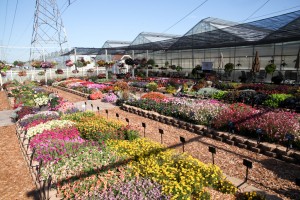 The Mast Young Plants display garden is also a destination on the Michigan Garden Plant Tour.
The Michigan Plant Tour runs July 24 – August 4. MYP's trial gardens are open and staffed Monday through Friday, 8 a.m. – 4 p.m.