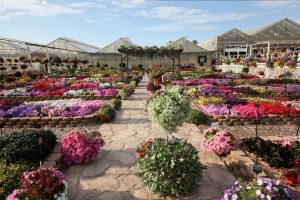 Our "Living Catalog"
We're proud to to offer our customers, sales representatives, and breeders the opportunity to experience our program offerings live at our Trial Garden. The Mast Young Plants Trial Garden serves as our "Living Catalog" and includes all of the varieties offered in our liner program from over 25 breeders and features:
Over 100 genera including 250+ new additions,
1,600+ varieties,
500+ combination planters, pots, and hanging baskets,
20 raised beds,
and one amazing team!
All varieties are sorted by genera, and clearly labeled. This offers a unique opportunity for customers to compare size, color, and vigor in order to make informed selections and find the perfect plant for their needs. MYP also displays more than 400 different custom combinations shown in hanging baskets and in containers throughout the display gardens. Each combination lists each "ingredient" so customers and re-create their favorite!
---
2019 Top Garden Performers
Your guide to the latest annual varieties from around the world! Learn about which varieties exhibited excellent garden performance along with consumer favorites. Download our results here!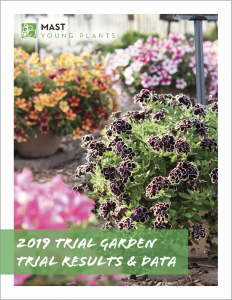 ---
Annual Comparison Trials
2019 Dahlia Trial
Each year the National Garden Bureau selects one annual, one perennial, one bulb crop and one edible as their "Year of the" crops. Plants are chosen because they are popular, easy-to-grow, widely adaptable, genetically diverse, and versatile. In 2019, they selected the Dahlia!
So this year, we gathered more than 200 Dahlia varieties from the world's finest breeders and grew them in our 2019 Annual Comparison Trials!
---
All-America Selections Trial Ground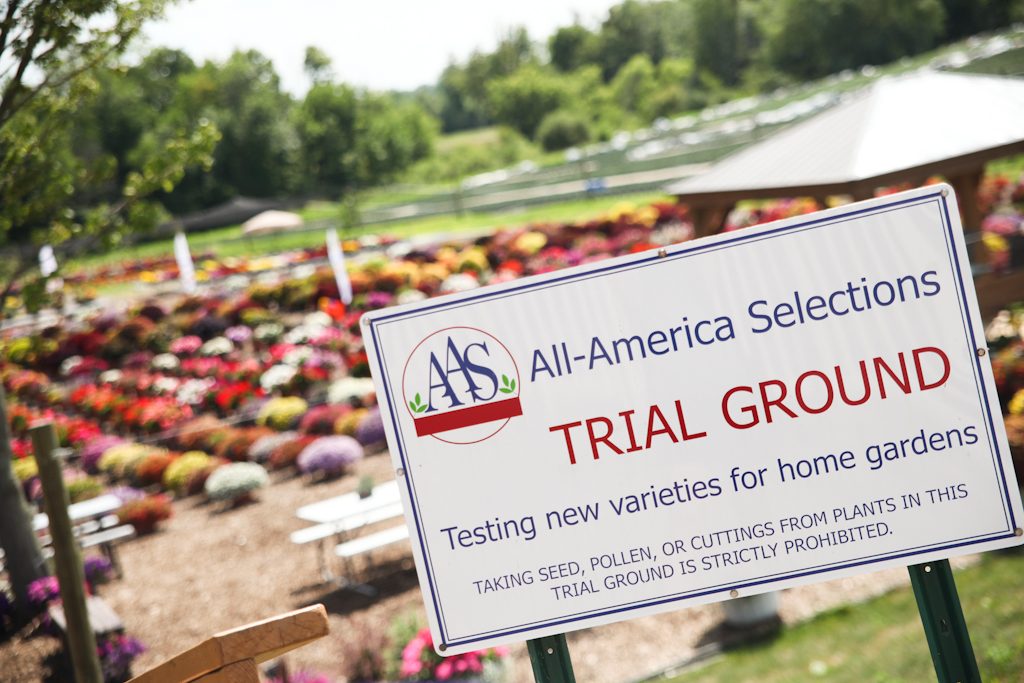 We have been an All-America Selections (AAS) trial site since 2012.
For more information about AAS, click here.
---
 The Michigan Garden Plant Tour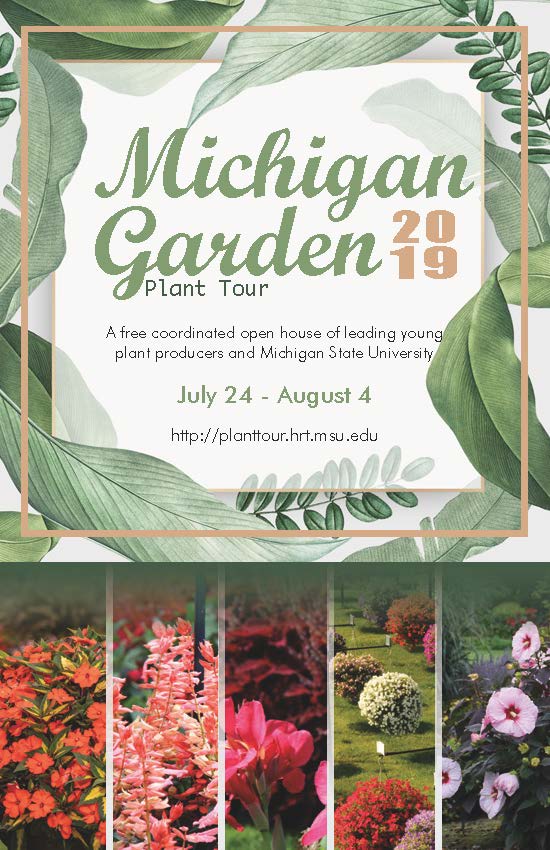 The Mast Young Plants Trial Garden is also a destination on the Michigan Garden Plant Tour! This is a free, coordinated open house of leading young plant producers of ornamentals and Michigan State University. The objective of the tour is to educate growers and industry professionals about new and existing garden plants and how they perform in different settings.
Greenhouse growers, landscapers, garden center operators, and nurserymen are invited to participating tour sites during the two week period.
The Michigan Garden Plant Tour takes place during the last week of July and the first week of August each year.
Expect to learn about a wide range of ornamental crops, including popular commercial brands of annuals and perennials. This is a terrific way to observe plant performance at different locations and grown under various conditions, both in the ground and in containers.
---
Combo Recipes
Our 2019 Trial Garden featured more than 500 homemade combinations. Check out our favorites along with the recipes to build them!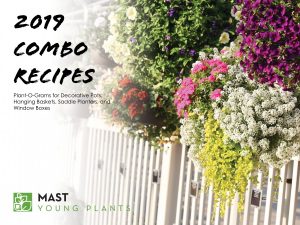 Download 2019 Combo Recipes Here
---
Schedule a Visit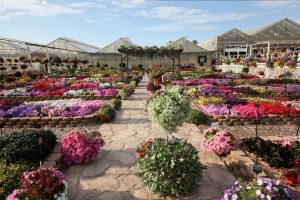 Take a day trip and come visit! Schedule your private tour or event today now! We offer shaded sitting and meeting space areas with wireless internet. Our knowledgeable and helpful  staff is eager to welcome you to our trial garden and are happy to assist you with any questions.
Our Trial Garden is open and staffed mid-July though mid-September, Monday – Friday, 8AM – 4PM. Located at 3525 Bristol Avenue NW, Grand Rapids, MI 49544.
Evening and weekend self-guided tours are available!
For more information, please contact Tyler Duncan, 800.541.3910 or Tyler.Duncan@MastYoungPlants.com
2019 Trial Garden Combo Recipes & Pictures
---