We've teamed up with Danziger to announce our next pre-release variety with this addition to their popular Petunia Capella™ series!
Hello Yellow features striking deeply saturated yellow flowers. The Capella™ series is known for its controlled habit, making Hello Yellow an ideal choice for quart containers as well as hanging baskets.
Retail customers will appreciate that it will continue to grow and fill out containers and baskets.
Due to release in 2022, we have limited availability of this exciting new petunia starting in Week 7/February 15 in our popular Split 51 tray.
Click here to download our Hello Yellow brochure.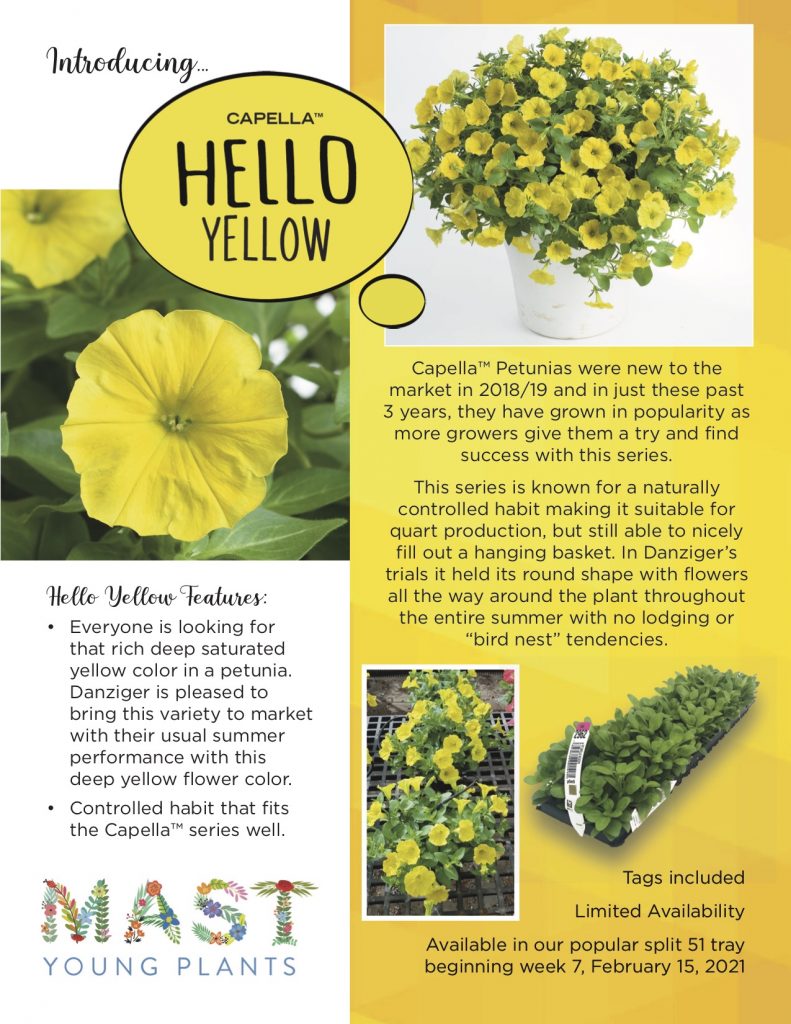 Petunia Capella™ joins Petunia Headliner™ Enchanted Sky in our and Geranium Calliope® Medium Dark Red Dark Leaf in our popular 2021 pre-release program.