Quick Blocks: Building Better Combos
Quick Blocks is an innovative product line Mast Young Plants produces that helps growers turn combos even faster!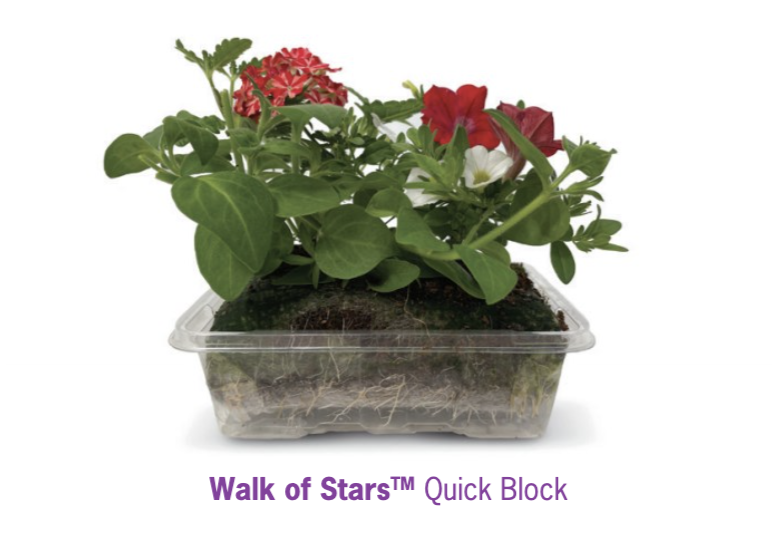 The Quick Blocks product line features outstanding Syngenta genetics. These triple-stuck large (4″x6″) Quick Blocks contain a Kwik Kombo™ Mix of three 4-5 week old 25mm liners that have been pinched and also sprayed with a B-Nine®/Florel® application.
Once they're stuck, we grow them for another 4 weeks and we pinch and spray them again.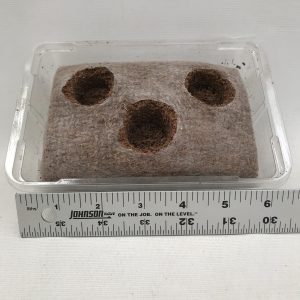 The result?
Growers receive Quick Blocks liners ready to branch out and quickly fill containers after transplanting.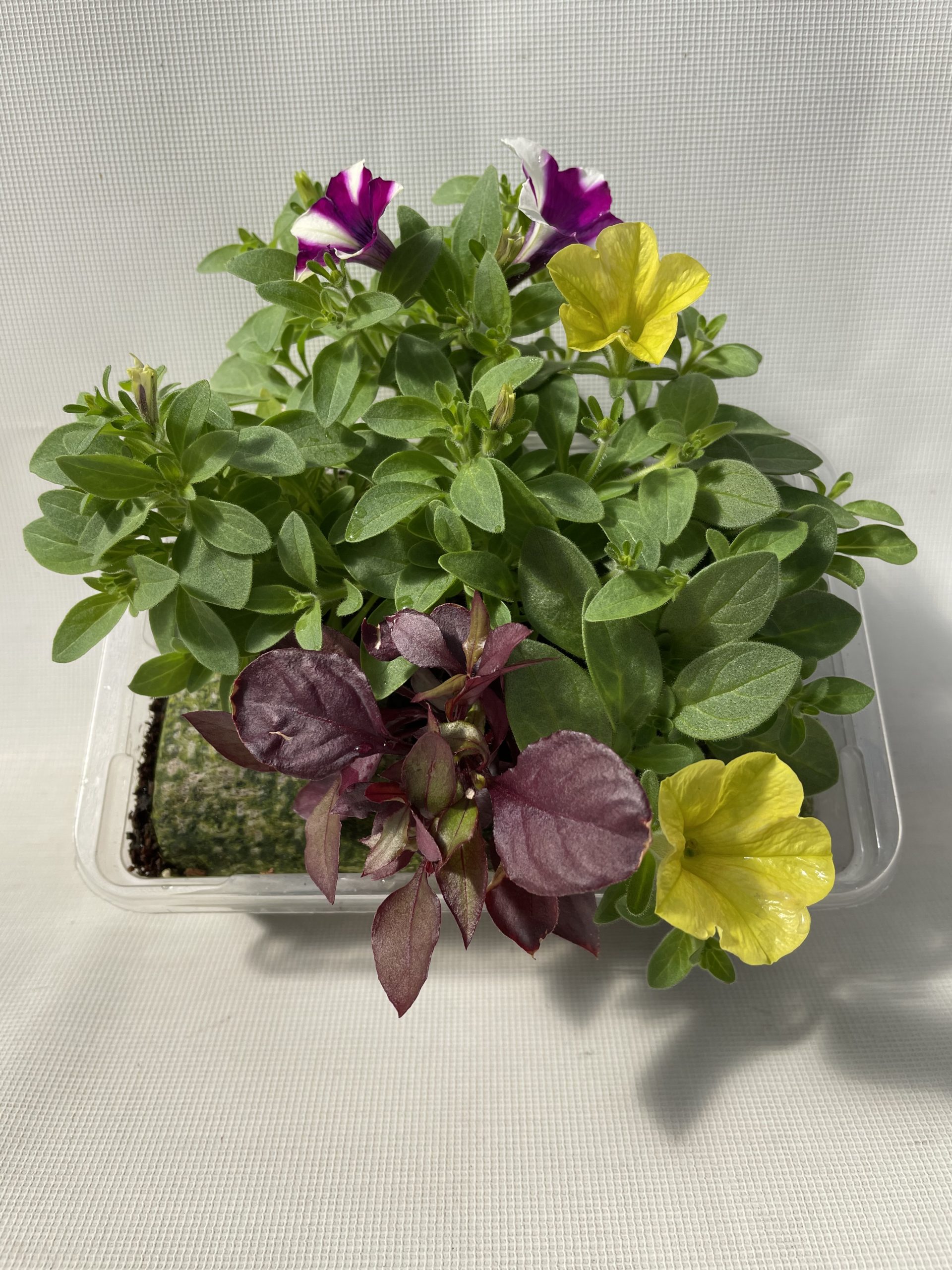 Quick Blocks Significantly Reduce Grower Finishing Time
Finish times for various containers:
10″ container: 1 Quick Block per pot for 4 weeks
12″ container: 1 Quick Block for 5 weeks, or 2 Quick Blocks for 4 weeks
14″ container: 2 Quick Blocks for 4-5 weeks
Ready to sell: Retail customers purchase and plant their own combo containers
By way of comparison, growers who would plant 3 individual liners into a hanging basket in week 17 could expect a finishing time of 6-8 weeks, with the hanging basket retail ready at or near week 24. The same grower could instead transplant a Quick Block into a hanging basket in week 17, and with a 4 week finish time, have that basket ready for sale at retail by week 21, freeing up critical greenhouse space for additional product during peak retail sales weeks.
Quick Blocks: Innovative Solution for Growers
Increased profitability: Quick Blocks' reduced growing time allows growers to realize more sales in the critical but limited spring window without building more greenhouses or putting up more basket lines.
Plant health: Containing only 3 plants per block rather than 6-9 found in typical baskets, Quick Blocks' baskets promote healthy liner spacing and reduced water stress.
Proven genetics: Confidence in the selected Syngenta genetics comes from extensive greenhouse and field trials.
For additional information, download our Quick Blocks Flier.