Mast Young Plants is teaming up with Selecta One to bring you an exciting 2024 pre-release: Petunia Sweet Sunshine™ Double Sky Magenta. You can grow this new-for-2024 variety this spring!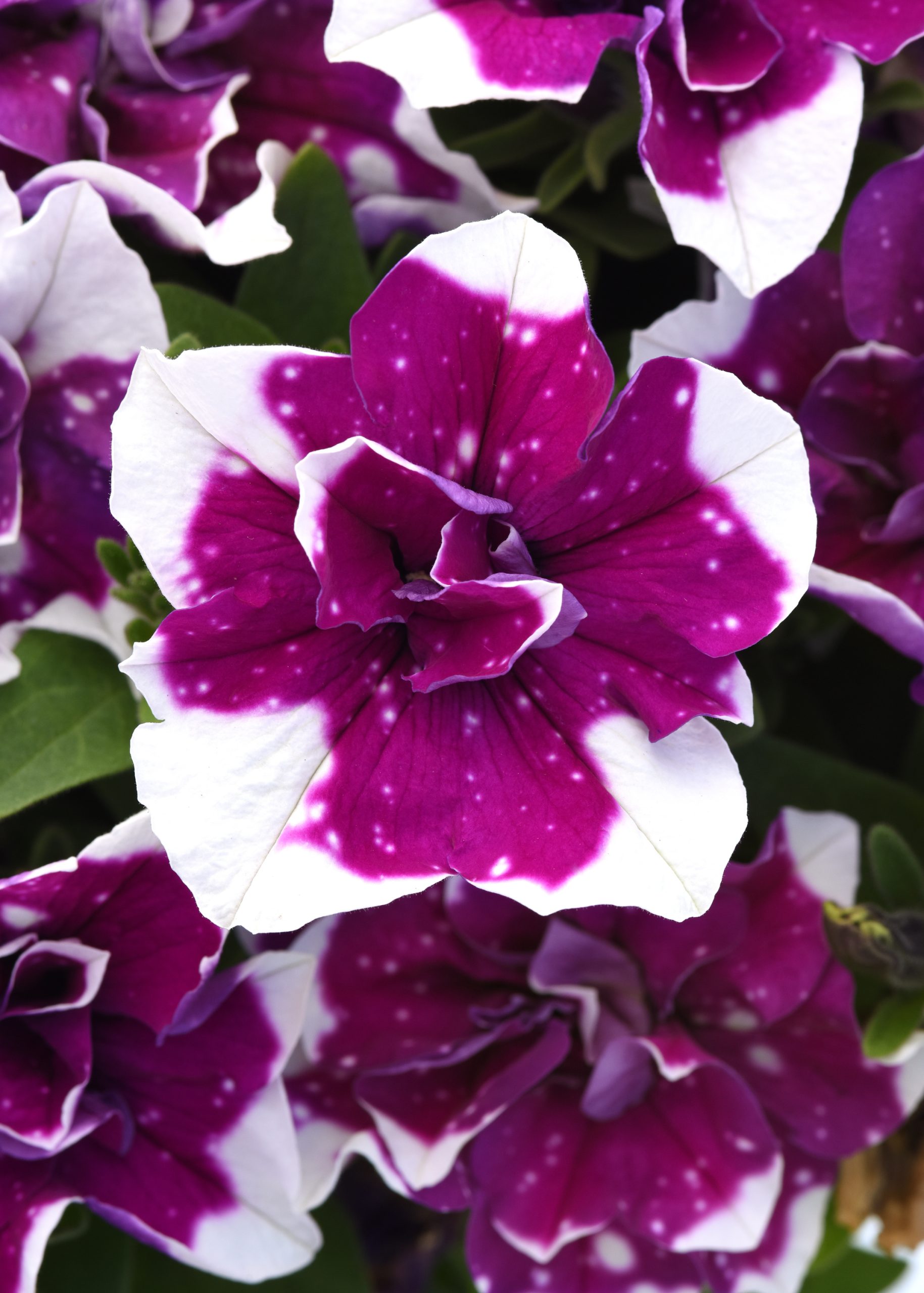 Selecta is debuting this double petunia in the popular sky pattern for the first time, and this well-branched variety will work especially well in hanging baskets. Small-to-medium sized fully-double blooms featuring the famous sky speckled pattern are sure to attract attention at retail.
Contact your preferred broker to place an order. Quantities are limited.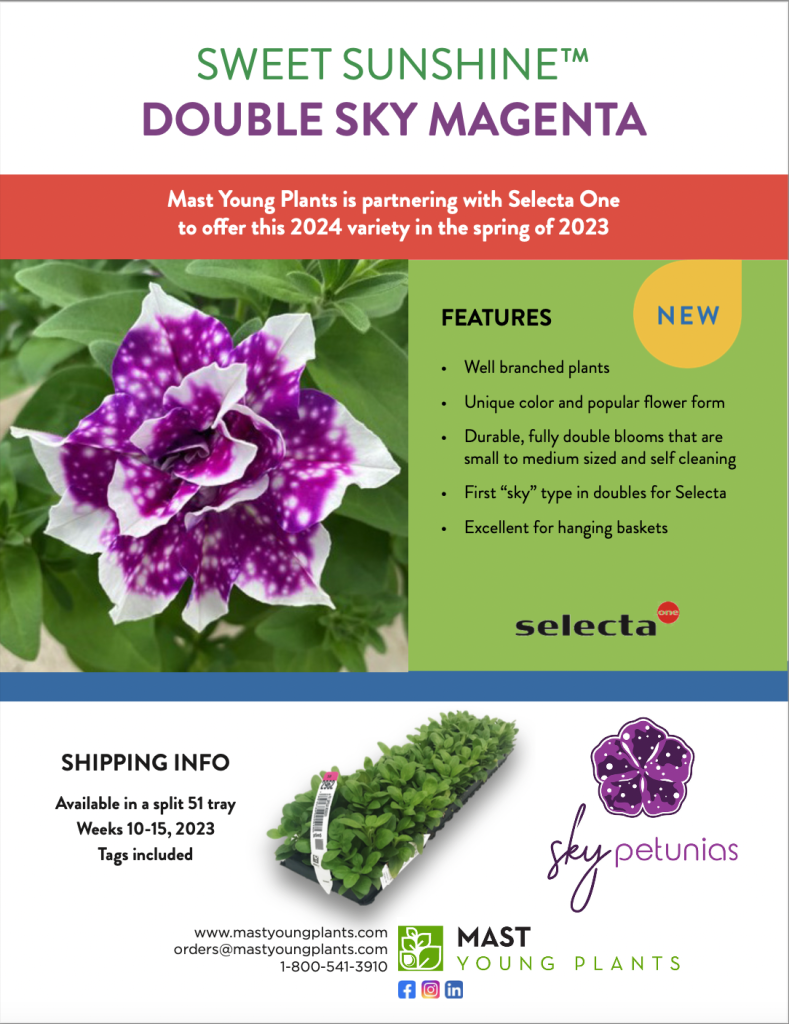 Click here or click the image for a downloadable sales flier
Available in single stuck split 51 trays, weeks 10-15
Tags included