If you've loved growing any of Syngenta Flowers' Itsy™ petunia varieties, you're going to love Kwik Kombo™ Trifection Mix featuring Itsy™ White, Itsy™ Pink, and Itsy™ Magenta! Even better news is that you can be among the first to grow out this new-for-2024 item this spring, as Kwik Kombo™ Trifection Mix is Mast Young Plants' newest flash sale item!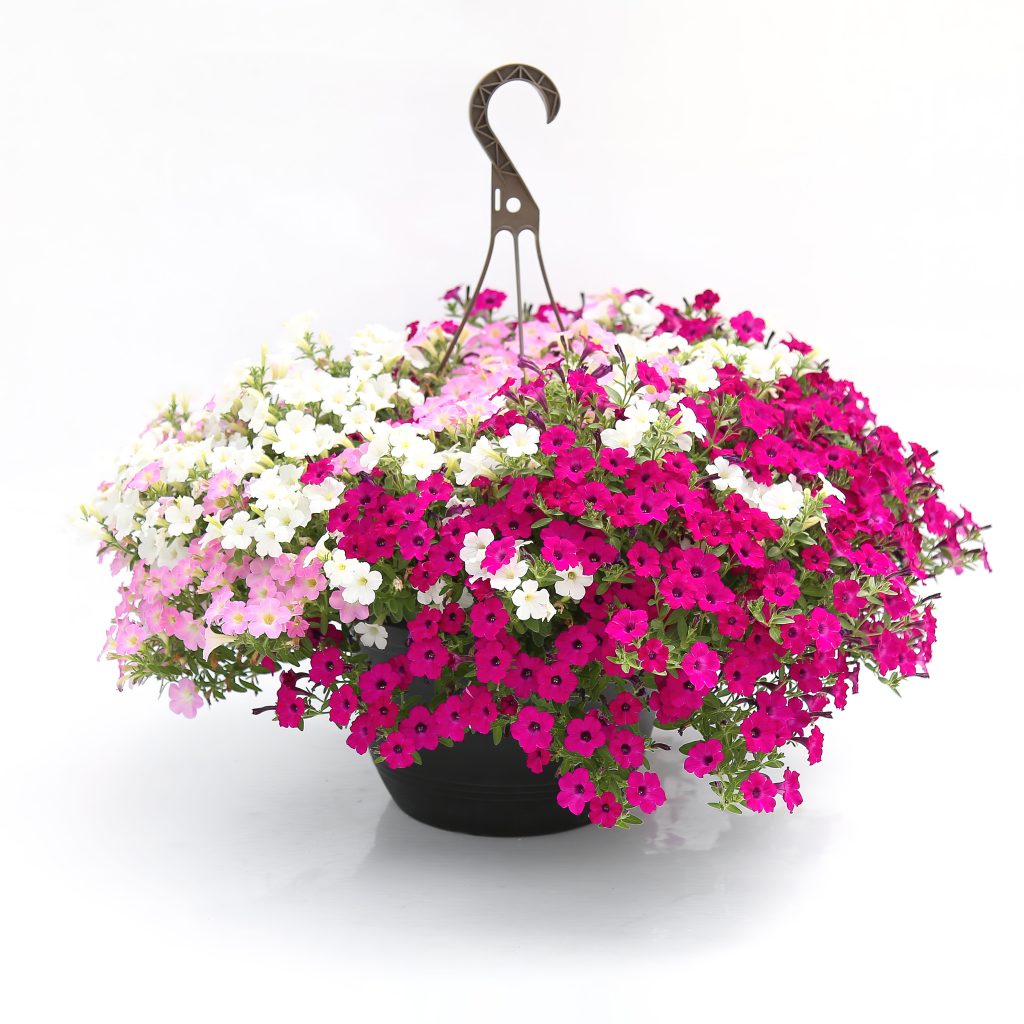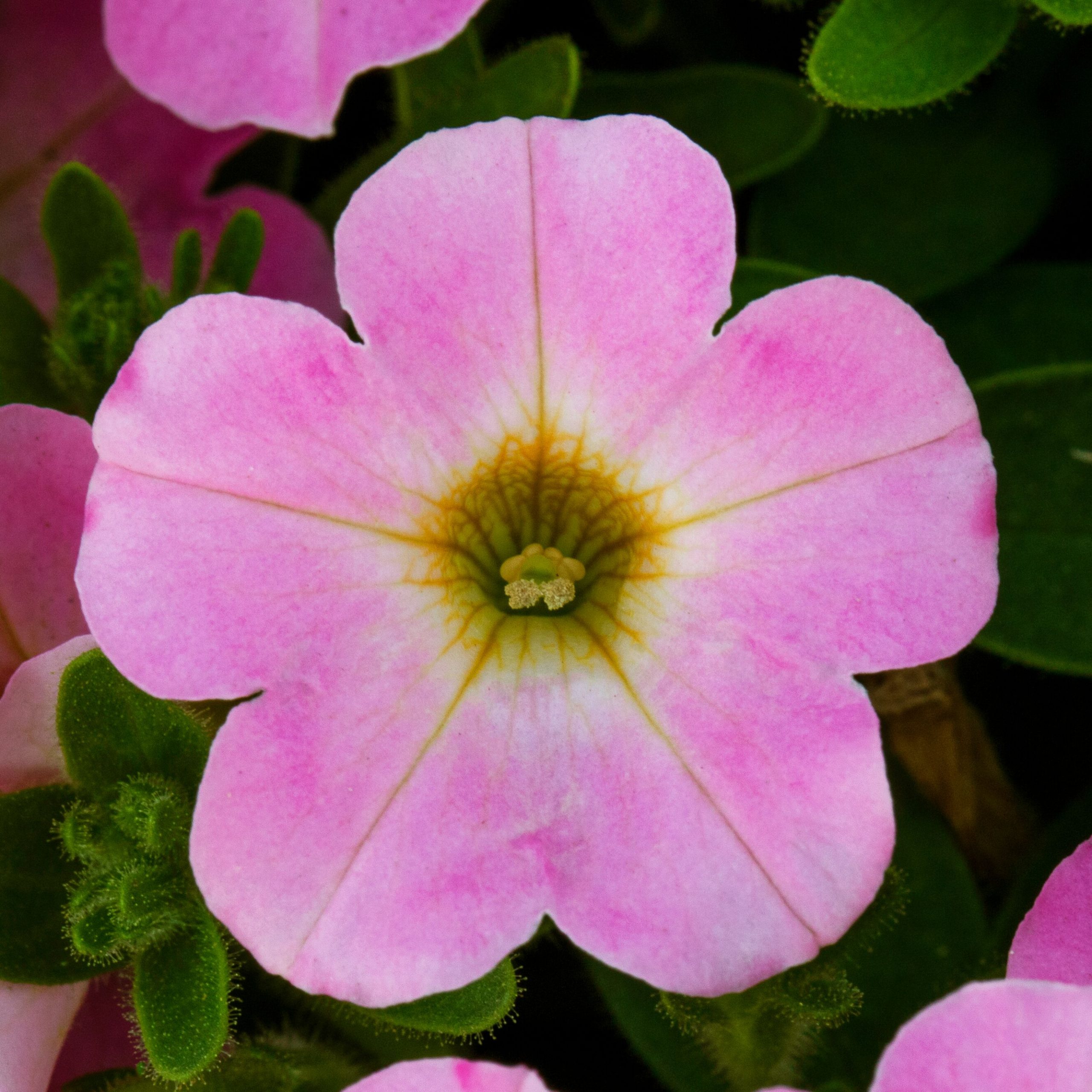 Itsy's™ signature blanket of tiny blossomed-color and exceptional performance has captured the attention of growers and consumers alike. Mast Young Plants combined the three available Itsy™ varieties into an easy-to-grow Kwik Kombo™ for 2024, and you can grow this stunning basket already in 2023!
Kwik Kombo™ Trifection Mix will capture consumer's attention in the spring and delight them all summer long!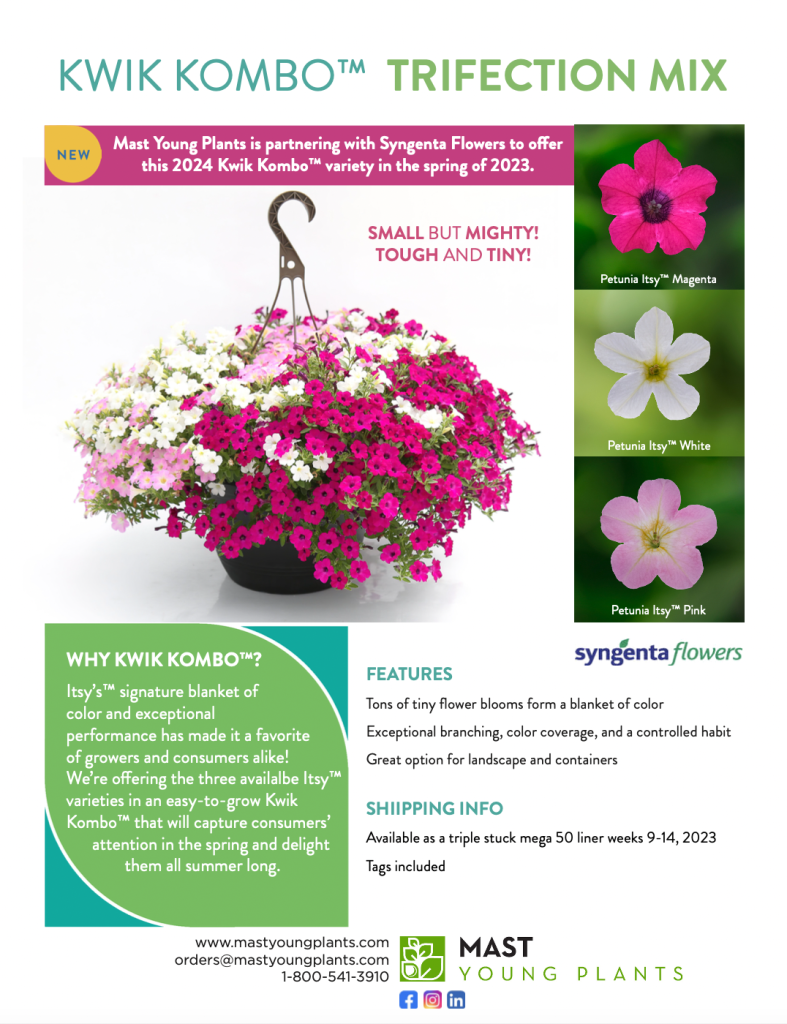 Click here or click the image for a downloadable sales flier
Available in triple stuck mega 50 liners weeks 9-14
Tags included