New for 2018!
Download a PDF of our brand new Mum and Aster catalog!
A great reference when ordering, the catalog lists all the mums and asters we carry, with color photos of each variety! Also includes information on bloom time and vigor.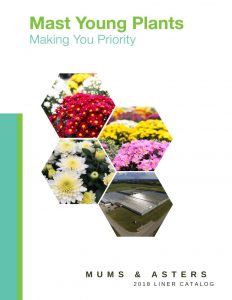 We're pleased to present a broad assortment of the latest genetics and innovative plants along with all-time favorites. Mast Young Plants combines mum & aster varieties from multiple suppliers along with three different tray sizes to give you the best choice possible.
---
Lil Li

ners
Non-pinched 52, sold as a 50. Our minimum is 50 per variety. It takes 300 liners to fill a tray. MYP's Lil Liner mum strips are grown spaced and then consolidated for shipping. This method ensures uniform, healthy plants while you enjoy great savings on freight.
*Only available in Syngenta and Gediflora varieties.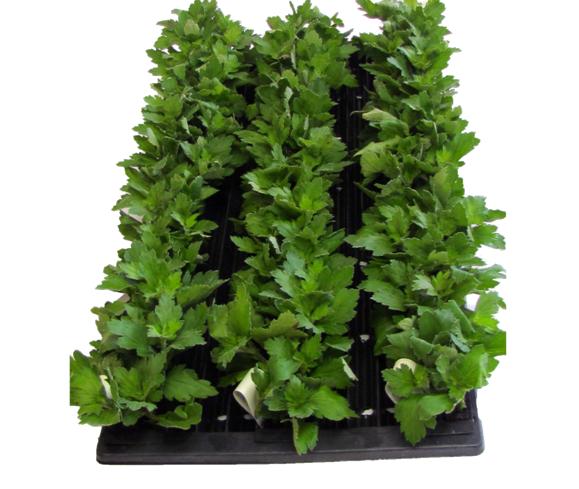 Mega 50 Mums
Mega 50s are pinched and grown as 50 and sold as 50 (40mm).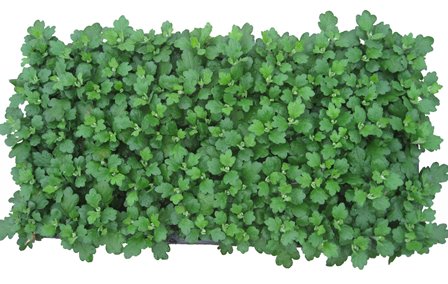 51 Cell Tray Mums
51 cell tray mums are not pinched. They are grown as 51 and sold as 51 (25mm).