Unique patterns and colorations have spurred increased sales for one of the oldest and most loved variety of flowers on the market: petunias.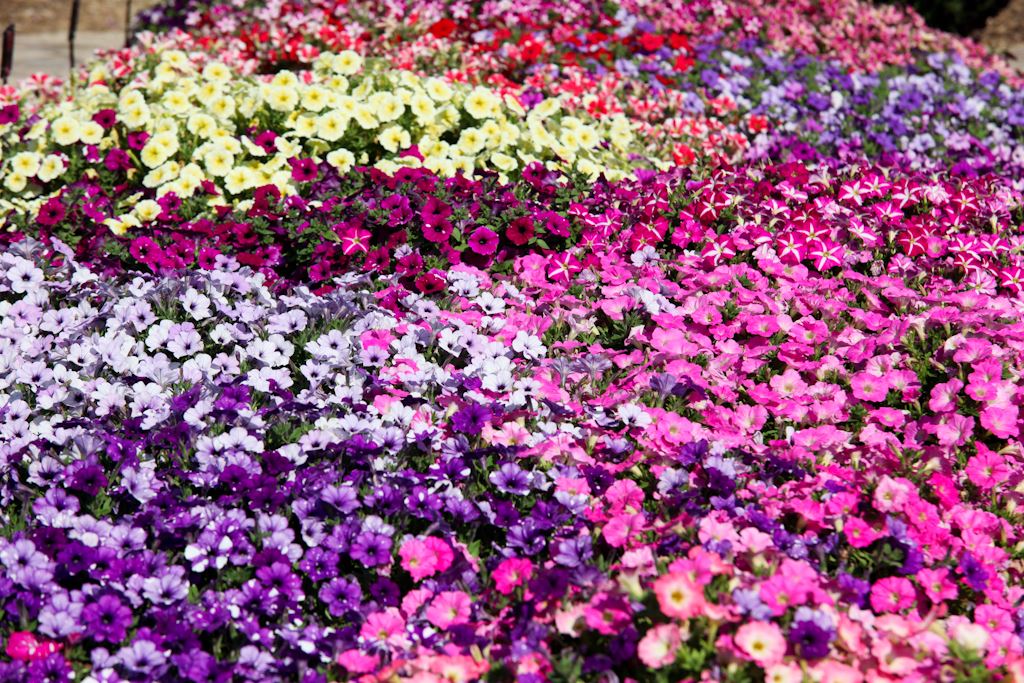 In this year's trial gardens, we were particularly interested in learning about the performance of breeders' series. Consumers love unique-colored petunias, but these plants don't always exhibit ideal performance or habit. In our trial gardens this summer, we studied novel petunias within series known for excellent performance to determine whether any performance variations existed between varieties within four popular series available in our catalog: Headliner™, Cascadias™, AMORE™, and Sanguna® Patio.
Our trials confirmed that these series provide excellent options for growers looking for novel petunias AND a reliable habit and summer performance. As you're beginning to make selections for 2021, look at the series performance and select the colors, patterns, and styles from the series that best suit your growing needs.
Headliner™ Series
Known as a medium-vigor series, the Headliner™ Series from
Selecta One
North America features large flowers, a mounded habit, early flowering, and a fast finish. In our 2021 catalog you'll find pictured varieties Raspberry Star, Blueberry Swirl, and Dark Saturn, as well as other Headliner™ varieties. You can confidently select any of their colors and patterns, knowing that Headliner flower timing and habit are excellent selections for eye-catching pots and baskets.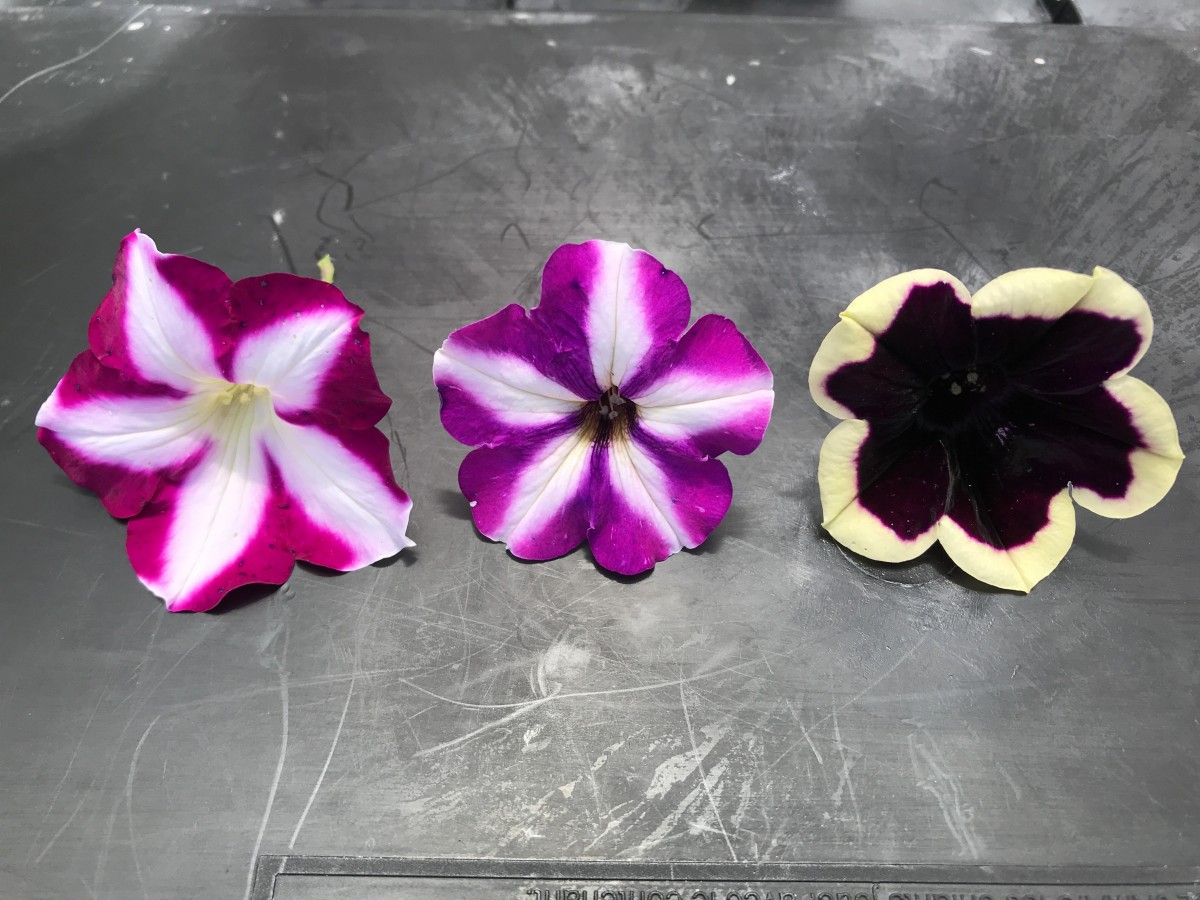 Cascadias™ Series
The Cascadias™ Series from Danziger Annuals & Perennials offers growers trailing petunias that will cascade over the sides of baskets, making them ideal team players in combinations. Danziger varieties are known for heat tolerance, and we can confirm from our trial gardens that the Cascadias™ Series varieties held up to record Michigan heat and sun
. You're also sure to love the variety of vibrant colors available in this series — Purple Gem, Bicolor Cabernet, Indian Summer, Rim Magenta, and Autumn Mystery.

AMORE™ Series
What's not to love about the star-flowered AMORE™ Series from
Danziger Annuals & Perennials.
This series features unique heart-shaped flower patterns, early flowering, and a mounded habit. You'll love the full color range and dependable grower-friendly habit this petunia series offers: Amore Queen of Hearts, Amore Purple, Amore Pink Heart, Amore Fluttering Heart, and Amore Fiesta.

Petunia Sanguna® Patio series from Syngenta features a compact, controlled, and upright habit perfect for high density production in smaller containers. These are known as an "awesome early" variety, and it's true! You can count on this series to provide your first, full, and in-flower varieties. Radiant Rose and Dark Blue offer truly unique flower colorations on compact plants that thrive all summer!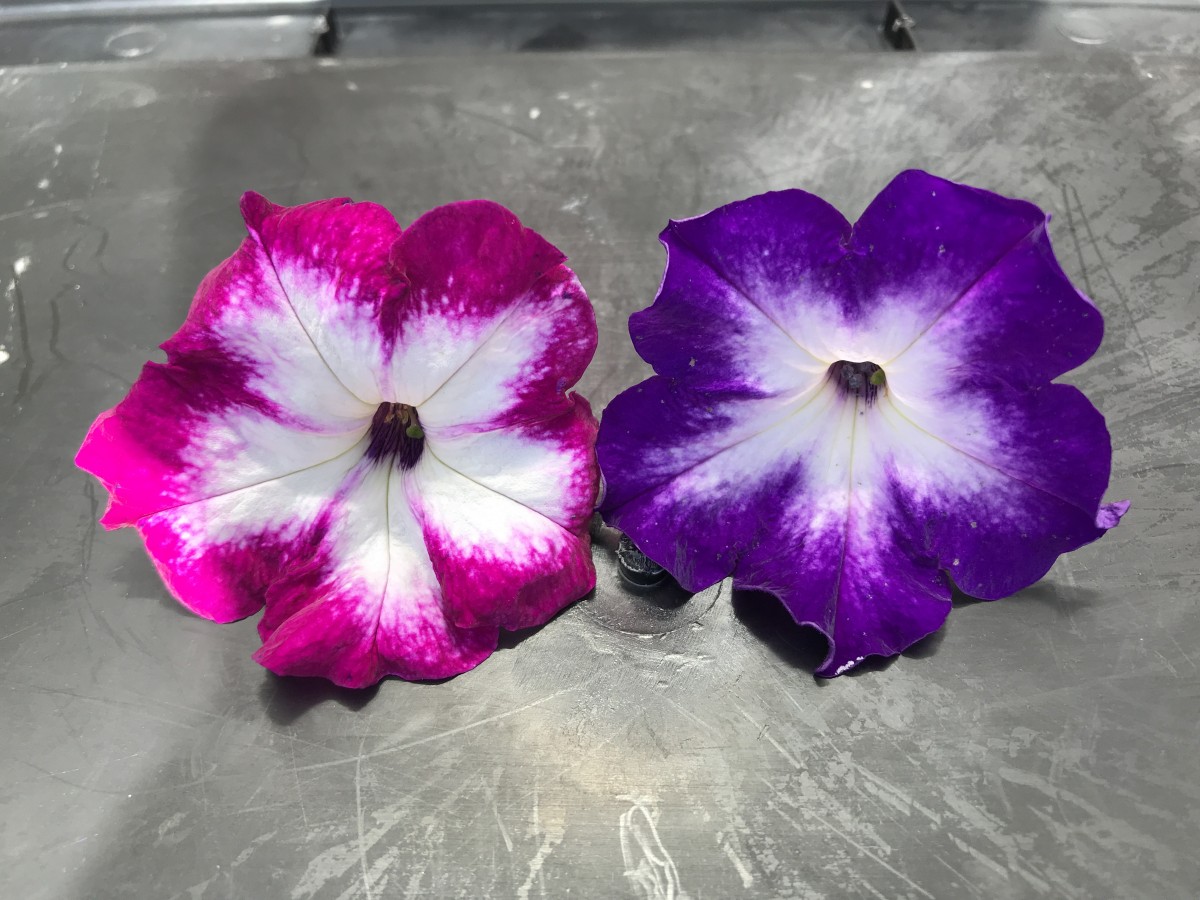 Trialing Advantage
MYP conducts year-long greenhouse trials that culminate with our summer garden trials. We have been watching all of these petunias since they were stuck in the greenhouse and throughout (and beyond!) the summer. Observing and evaluating plants and series throughout their entire life cycles allow us to fully understand the ideal growing conditions and unique characteristics of each one. Life-cycle trials also enable us to confidently provide information to growers, so they're able to select plants that truly meet their needs based on garden-condition trials and not just from a glossy picture in a catalog.
Extensive trials of these petunia series confirm this: these series offer reliable habits, taking the guesswork out for growers. Growers, you can select patterns and colors to meet your needs:
If you are looking for unique colors and patterns in a trailing petunia, choose Cascadia.
If you are looking for upright and mounded habits choose Amore and Sanguna Patio.
Headliner is a crossover that can work in either application.
Select and grow with confidence. That's just one way that Mast Young Plants is making you priority.