It's a new year and a new opportunity for you to grow a new-for-2024 variety in 2023! Mast Young Plants is again offering limited releases of several of next year's new varieties. For our first flash sale, we're partnering with Westflowers to bring you Crazytunia® Cosmic Violet.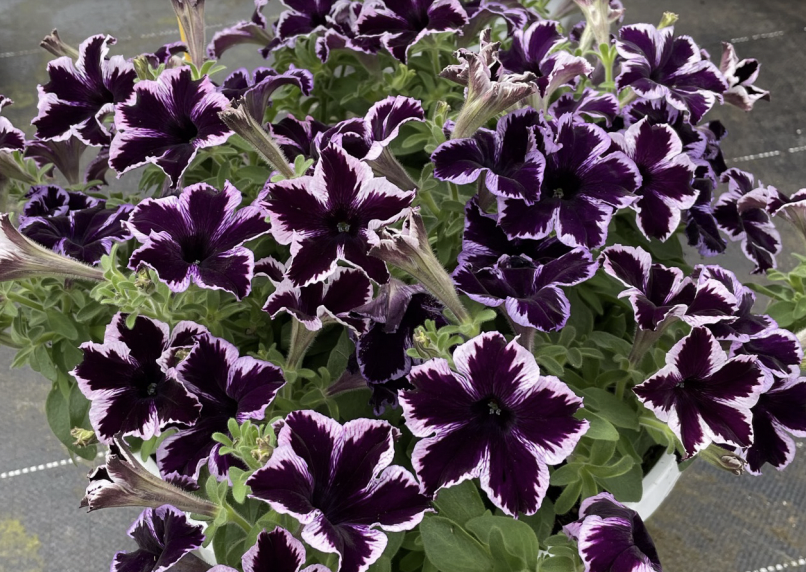 Crazytunia® features the largest and most diverse collection of uniquely colored petunias on the market, and Cosmic Violet is a new variety selected for improved habit and performance.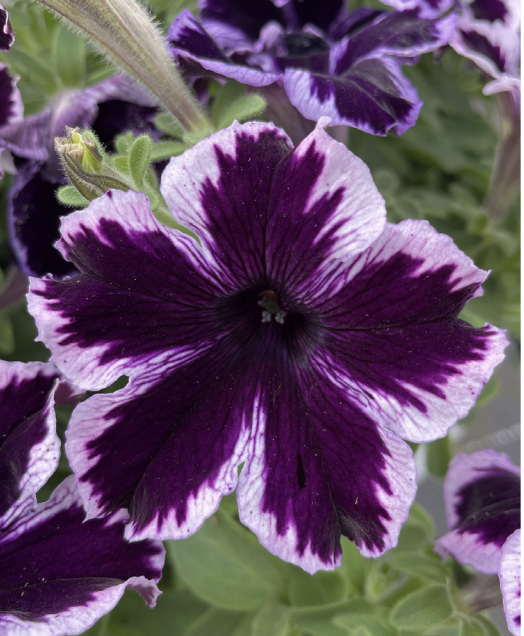 Cosmic Violet joins the series as a genetic match in habit to our current top selling variety Cosmic Purple. If you have grown & liked Cosmic Purple, you'll love this new Cosmic Violet! Available in our split 51 tray in weeks 4-8, and tags are included.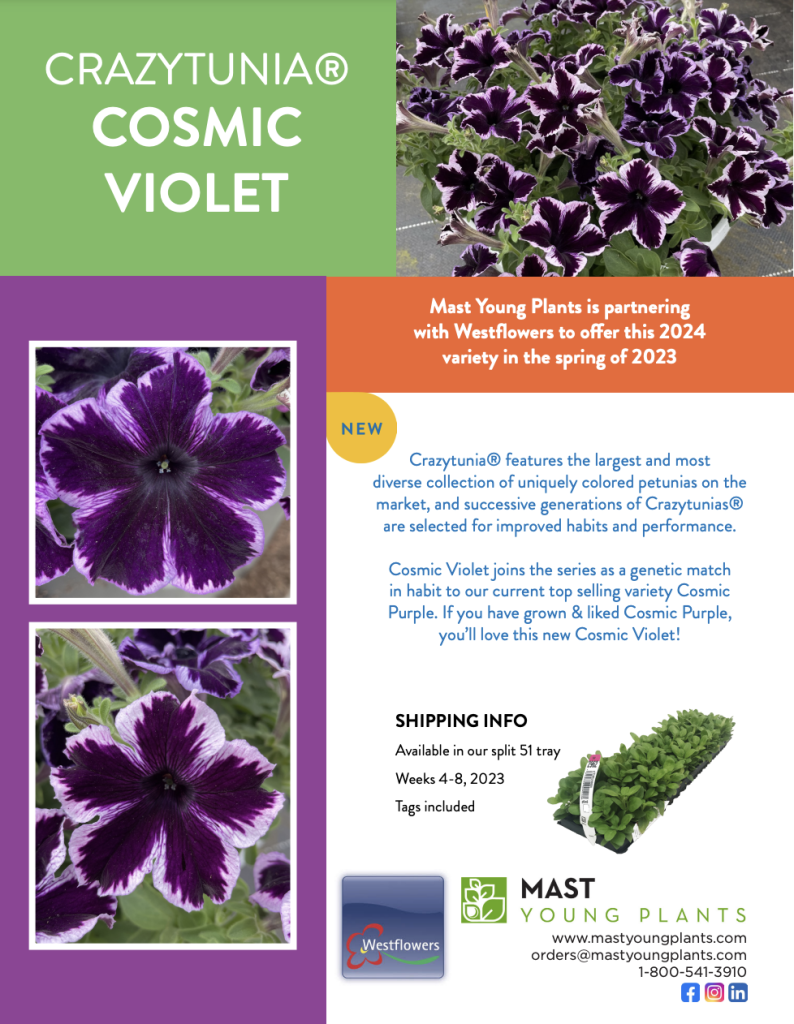 Cosmic Violet will release in 2024, and you can be one of the first to grow these in 2023!
Limited quantities available | Contact your preferred broker to place an order
Click here or on the image below to download a Crazytunia® Cosmic Violet flyer.