MYP Mum & Aster Program Updates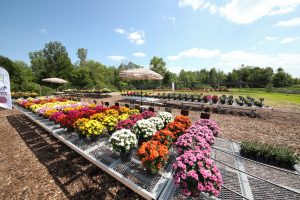 It's difficult to think about Fall 2019 when we are in the midst of a polar vortex. However, our customer service is now booking mum orders! We had an excellent response to our 2019 Mum & Aster Catalog but unfortunately, we are totally out now!
To help accommodate high demand for these catalogs, we have developed a digital version that can be downloaded and printed off of any desktop, laptop, tablet, or smartphone. That link is below.
In addition to the digital version of our catalog, we've put together a sell sheet highlighting NEW additions to our program from Dummen Orange, Gediflora, Syngenta, and Aris Greenleaf. We've also added a line of seasonal succulents! You can download these extra flyers and if you need any customization, we'd be happy to help.
Best of luck booking your mum orders!