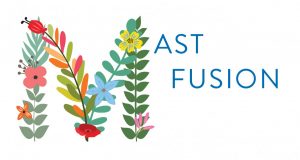 Mast Fusion Offers New Genetics, More Options
New for 2021:  updated Mast Fusion varieties for customers seeking smaller quantities of new genetics. While our typical sell increments are 33 (geraniums), 50 (most everything else) and 49 (for several large items), Mast Fusion trays of 51 include 17 each of 3 different varieties.
 Mast Fusion Offers Benefits for Growers
Mast Fusion allows growers to purchase and then offer a greater number of varieties to their customers.  Growers who, for example, wish to purchase 100 coleus would with our 51 cell trays be limited to just two varieties.  Mast Fusion trays allow them to receive 5 varieties (100 plants/17 per variety = 5.8 varieties).
Mast Fusion 2021 Selections
Mast Fusion varieties are specifically selected with our growers in mind who are looking to offer a wider array of options for their customers without purchasing large quantities of them.  Mast Fusion trays allow us to also test market demand for new varieties, which helps us to better tailor our program offerings toward items that resonate with growers and their end customers.
New Genetics for 2021
Petunia Big Deal Mix
Calibrachoa Calipetite Mix
Herb Mint Mix
Petunia Veranda Double Mix
Coleus Wildfire Mix
Top Sellers at Lower Increments
These top sellers are in the 2021 Mast Fusion lineup as well:
Petunia Super Hero Mix
Torenia Summer Wave
Coleus Main Street Improved
These images are a preview of the Mast Young Plants 2020/2021 catalog, which is in the finishing stages and heading to the printer soon.  You can find them there once you receive your copy of the catalog!
Download a Mast Fusion Flier.