Mast Young Plants is excited to announce that we're teaming up with Danziger to bring you our latest prerelease variety: new-for-2024 Echinacea Guatemala™ Gold!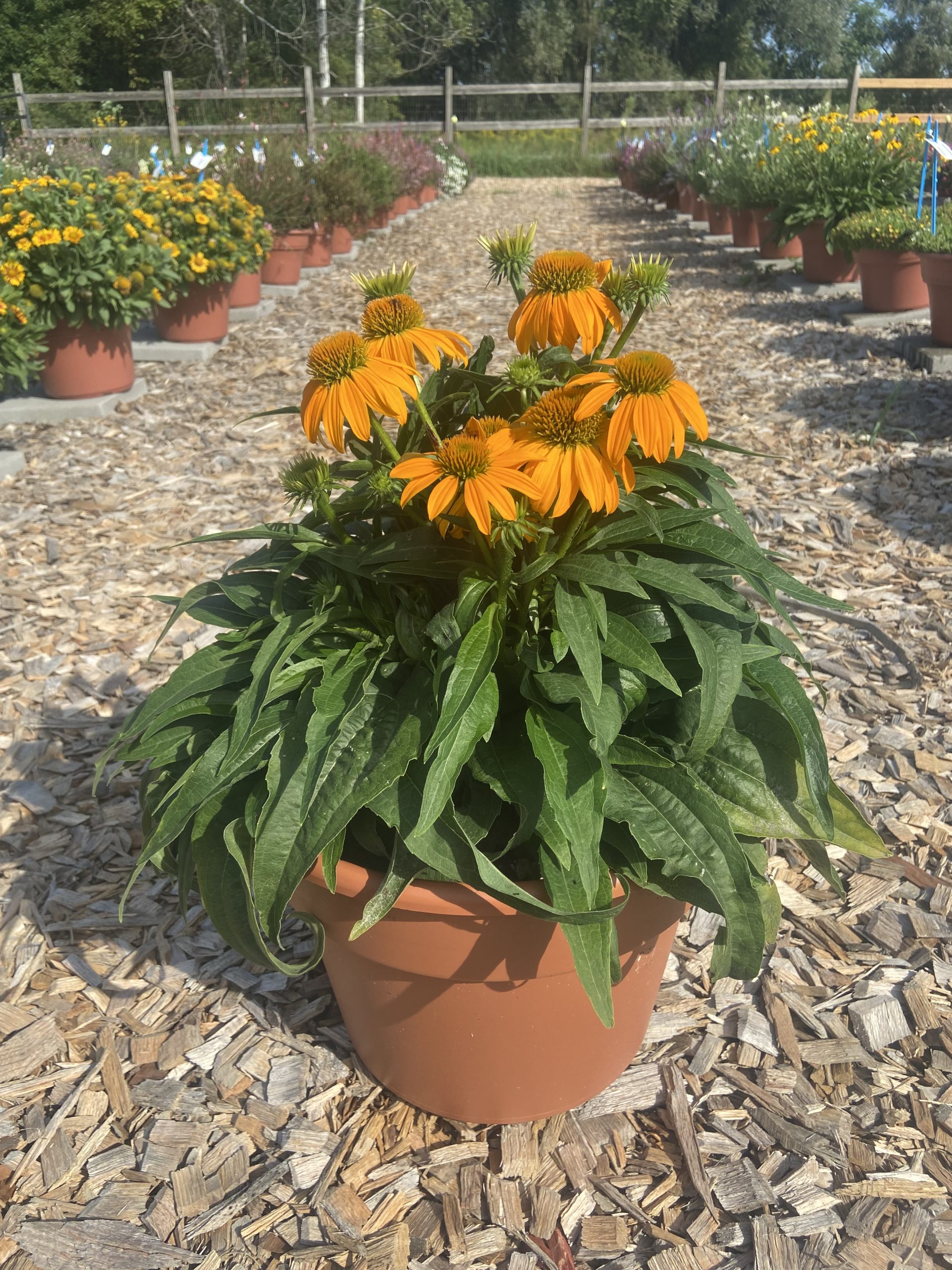 In our summer 2022 trial garden, Danziger's Echinacea Panama Red got rave reviews. It was voted the Top Consumer Favorite and earned the Top Overall Performance/Perennial award too. Guatemala™ Gold is the next variety from Danziger's breeding and it provides a second color of a perennial echinacea from cutting. With excellent garden and summer performance, Guatemala™ Gold will beautify gardens from summer into fall.
We're looking forward to trialing Guatemala™ Gold in our trial garden this summer. You too can trial it by contacting your preferred broker to place an order! Quantities are limited.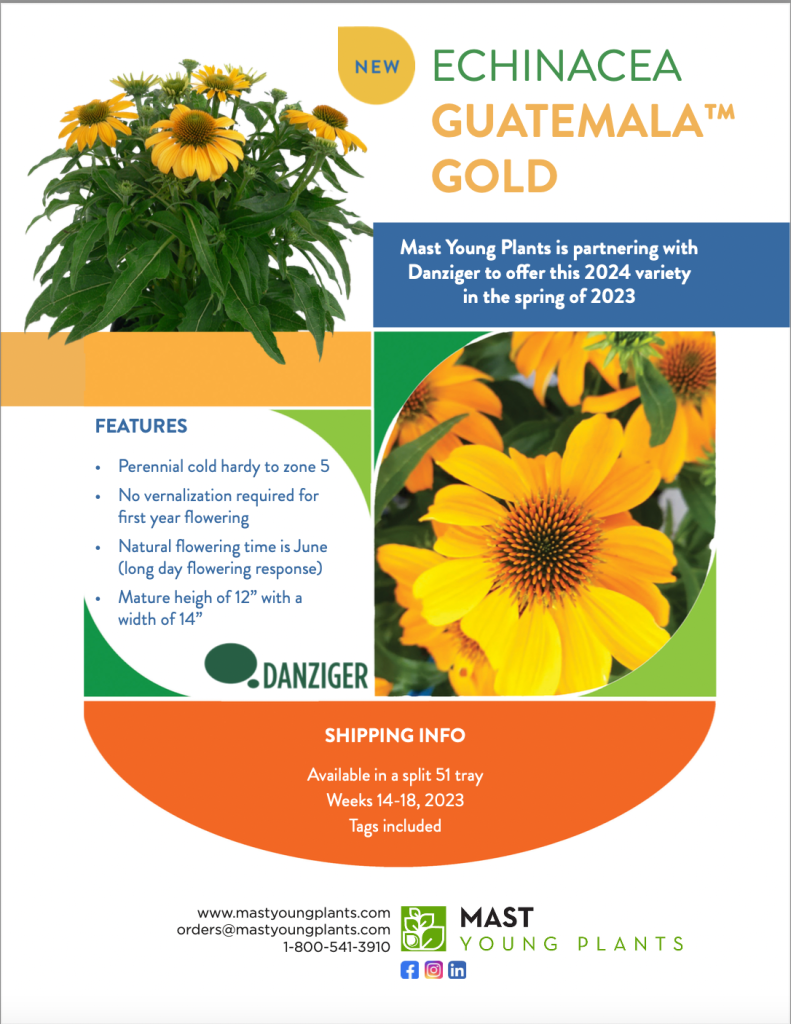 Click here to download this sales flier. Available in single stuck split 51 trays, weeks 14-18. Tags included.