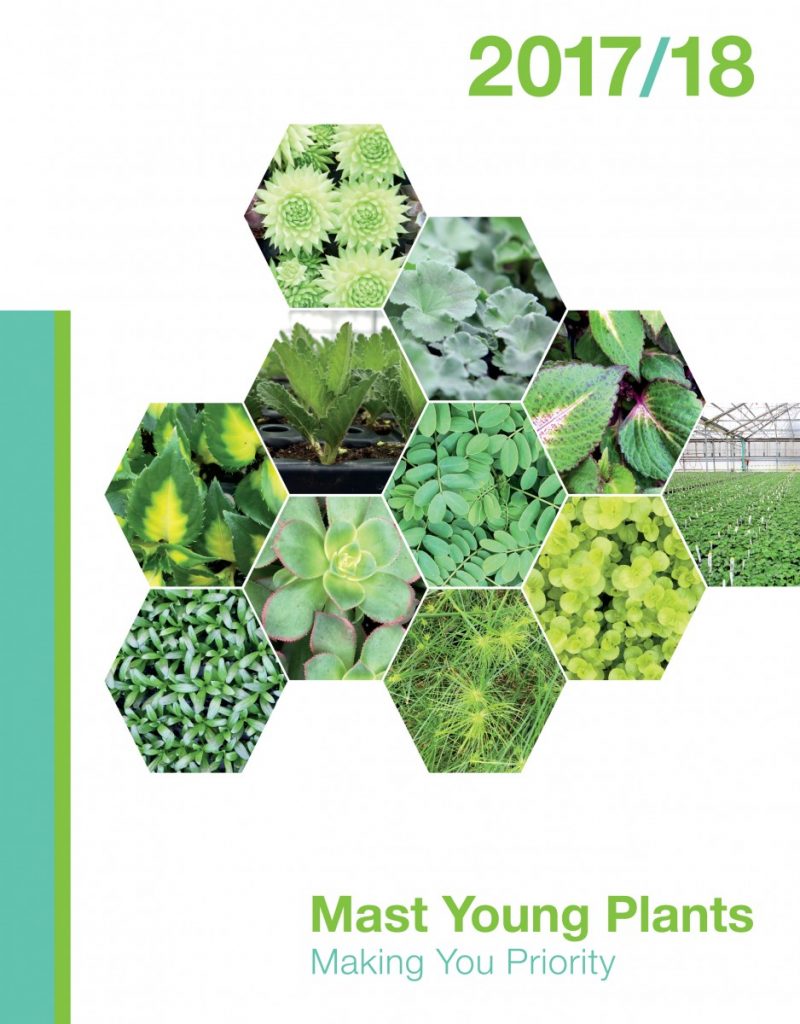 At Mast Young Plants we pride ourselves in our commitment to the customer, and we demonstrate this in many different areas.  Whether it's our customer service department, experienced production and growing staff or our multifaceted shipping department, we strive to offer you the best.
 Succulents! New and improved for 2017-18 season!
In addition to our popular mixed trays offered last year, MYP has added some new and exciting succulents for our upcoming 2017-18 season. We have added 'Sea Urchin Mix' a premium Echeveria & Sedum mixed tray &  'Chick Charms Mix'- a rainbow of unique Sempervivum colors. In addition to our popular mixed trays, we are also happy to offer 6 new varieties of succulents; Aeonium Kiwi, Echeveria Brown Sugar, Echeveria Perle von Nernberg, Echeveria Topsy Turvy, Sedum Tokyo Sun, and Chick Charms Gold Nugget. Mix and match for a rainbow of colors and textures!
Check out our new additions to the 2017-18 catalog,
We have selected over 200 new and exciting varieties for our 2017-18 season. Our perennial selection has been updated, adding new 17 new varieties to our existing line. In addition to new colors in Petunias, New Guineas, Osteospermum and many other genera, we are also adding a few new plants this 2017-18 season; Calocephalus, Eucalyptus, and Ornamental Oregano are just a few.