MYP Fall Seedling Program
June 25th, 2018 – October 26nd, 2018 | Week 26 – 43
Our Fall Seedling Program includes pansies, viola's, snapdragon's, ornamental cabbage & kale, and our popular dracaena spike! Offered in both a 128 and 288 tray (Dracaena spike only available in the 288 tray).
---
2018 Variety List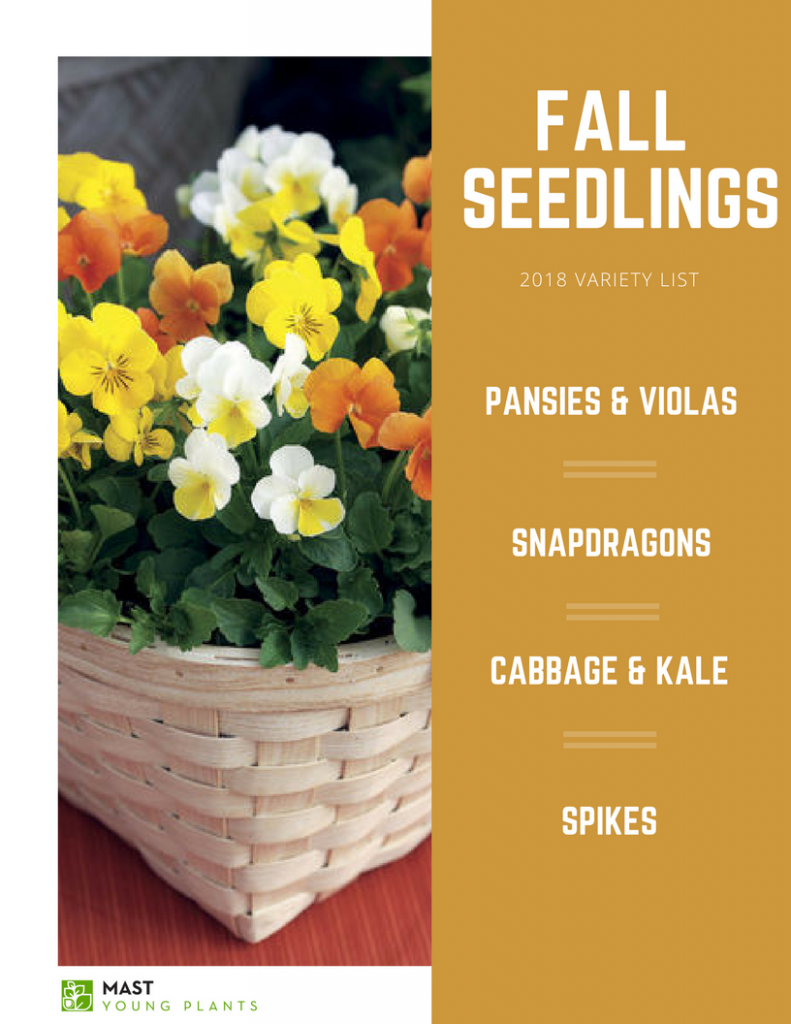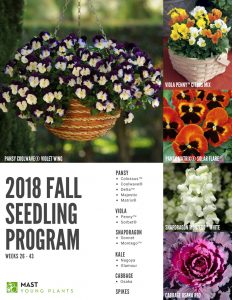 Download Fall Seedling Order Placement Schedule
---
Best Sellers
---
Fall Seedling Program – Tray Sizes
Shipping method for pansies: FedEx 2 Day Service
Standard Box holds six 128 cell trays or eight 288 cell trays
Click here for shipping information and order guidelines.