---
With over 200 new varieties for the 2017/2018 season, it's nearly impossible to highlight every single new variety we are carrying, but we can showcase a few of our favorites. See below for a few of Mast Young Plants new and exciting varieties that we are sure you will love as much as we do! To see more information on growth habit and other ways to care for these exciting new additions to our 2017/2018 line up, please see our "Cultural Info" tab on our home page or contact our staff directly using our "MYP Staff" tab.
---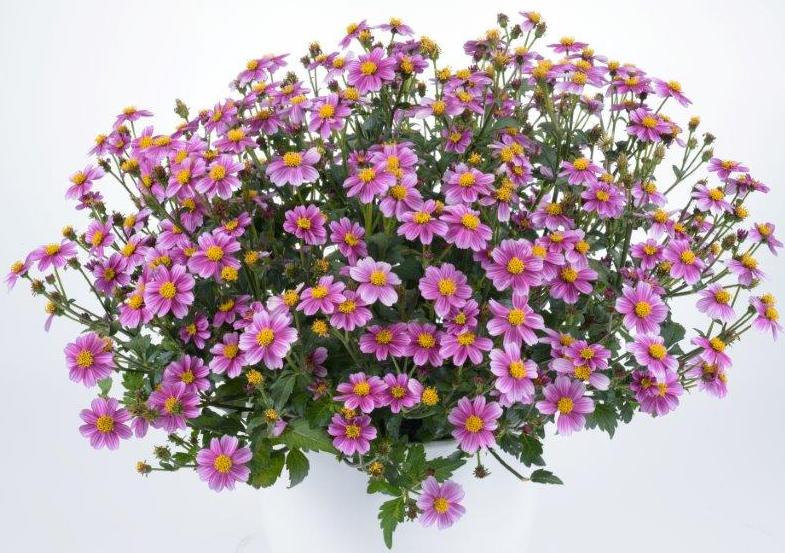 In the past few years there have been many additions to the Bidens genera, mostly red, yellow, and orange varieties. For our 2017-18 season we are excited to introduce two new colors of Bidens to our program; Pretty in Pink, and White Delight.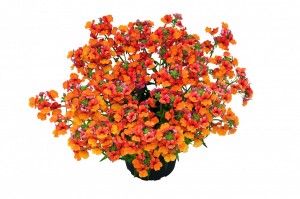 New addition to the Babycakes Nemesia- Little Orange is covered with fragrant bright orange-red blooms.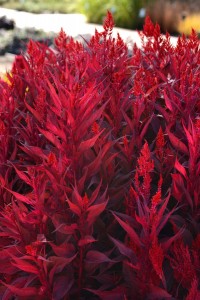 This new celosia has deep purple-red foliage, and bright fiery red plumes. Makes a wonderful specimen or bedding plant!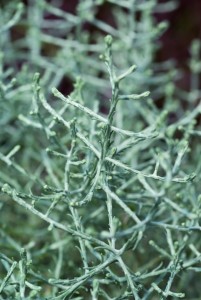 Calocephalus Bed Head is a unique accent plant- instead of typical leaves this plant is full of tiny stems covered in soft silver-green foliage. A great addition to combination planters or a fun alternative to Licorice Vine or Dusty Miller.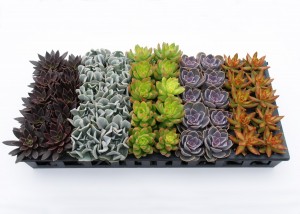 In addition to our wildly successful Succulent Combo trays, for 2017-18 we are offering a premium Echeveria & Sedum tray filled with new colors and textures, mix and match with any of our other mixed trays to create fun and unique combo planters!