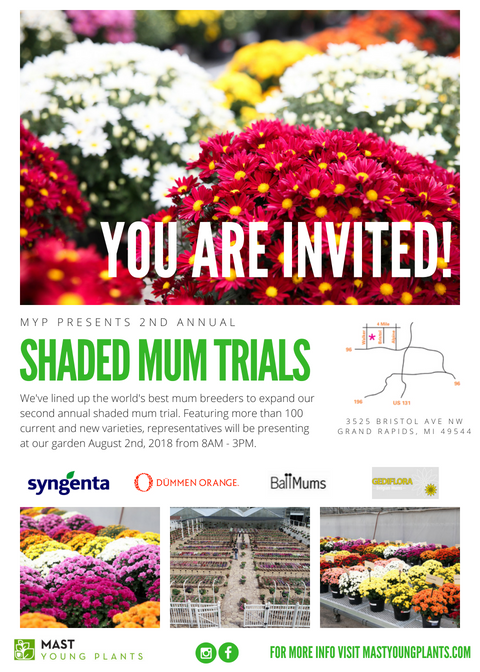 SAVE THE DATE!
We've lined up the world's best mum breeders to expanded our second annual shaded mum trial. Featuring more than 100 current and new varieties, representitives will be presenting at our garden August 2nd, 2018.
We are excited to host Dummen Orange, Syngenta, Ball, and Gediflora. Be sure to join us to meet all these reps and learn what's new and what's next!
This open house will take place on Thursday, August 2nd, 2018 from 8AM to 3PM.
For more info, please visit our trial garden page at mastyoungplants.com.
Click here to download printable PDF!