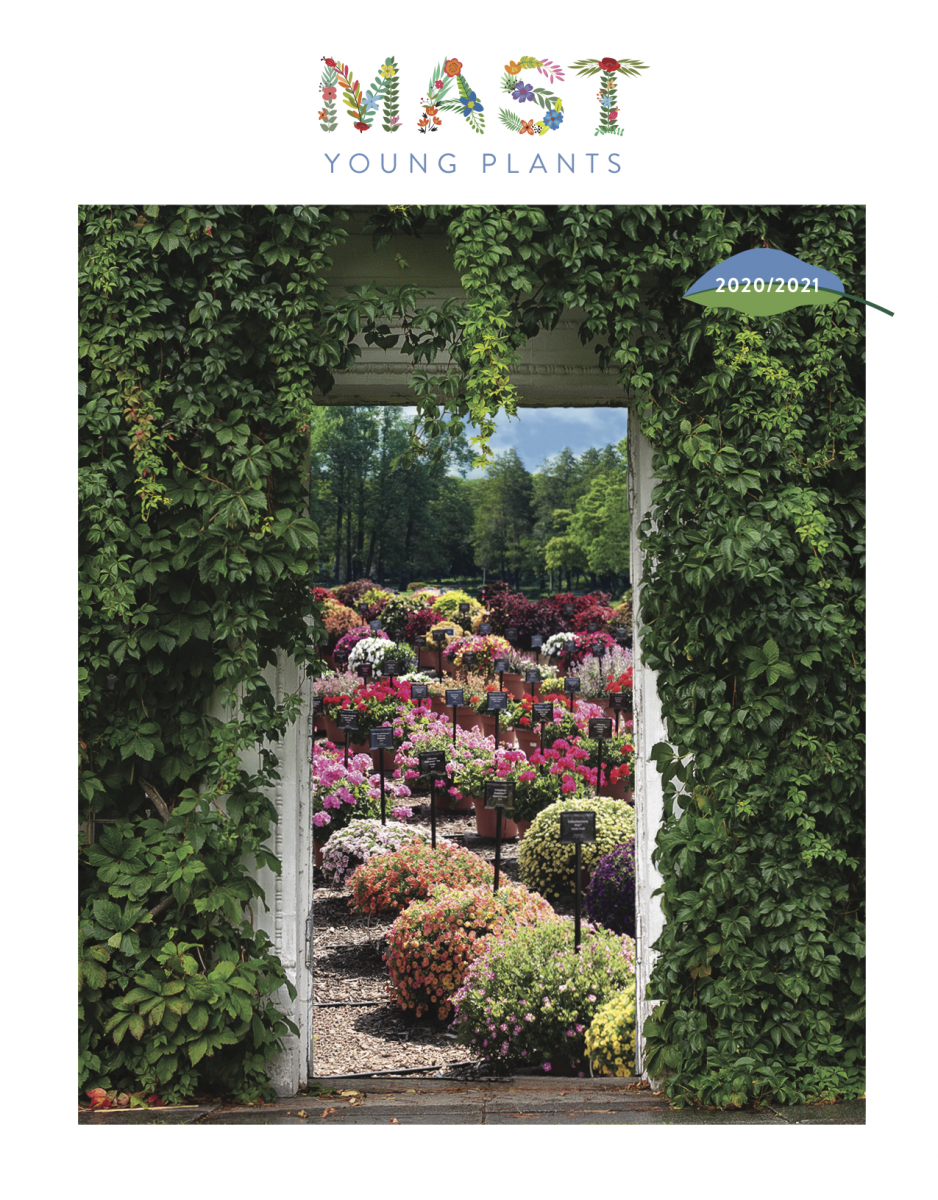 We're pleased to introduce our 2020-2021 program and catalog!  We're making you priority with an expanded and enhanced catalog experience featuring:
Updated variety list representing industry-best genetics and performance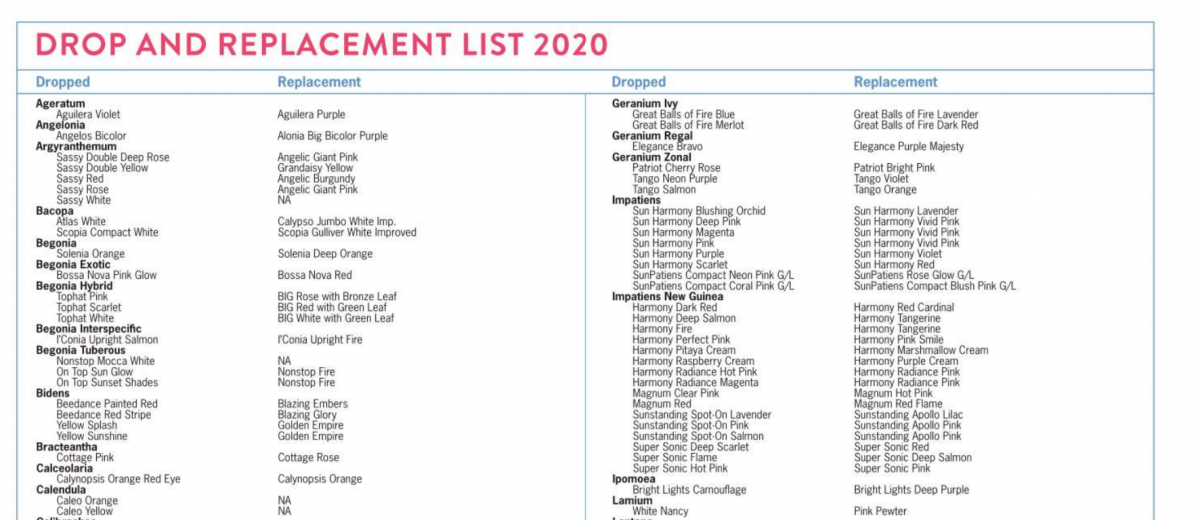 See pp. 144-145 for an updated drop and replacement listing, which is the culmination of ongoing rigorous trialing focused on identifying the best products possible for our customers.  When we drop an item, we try to identify an alternate better option as a replacement.
Photographs accurately representing colors and finished combinations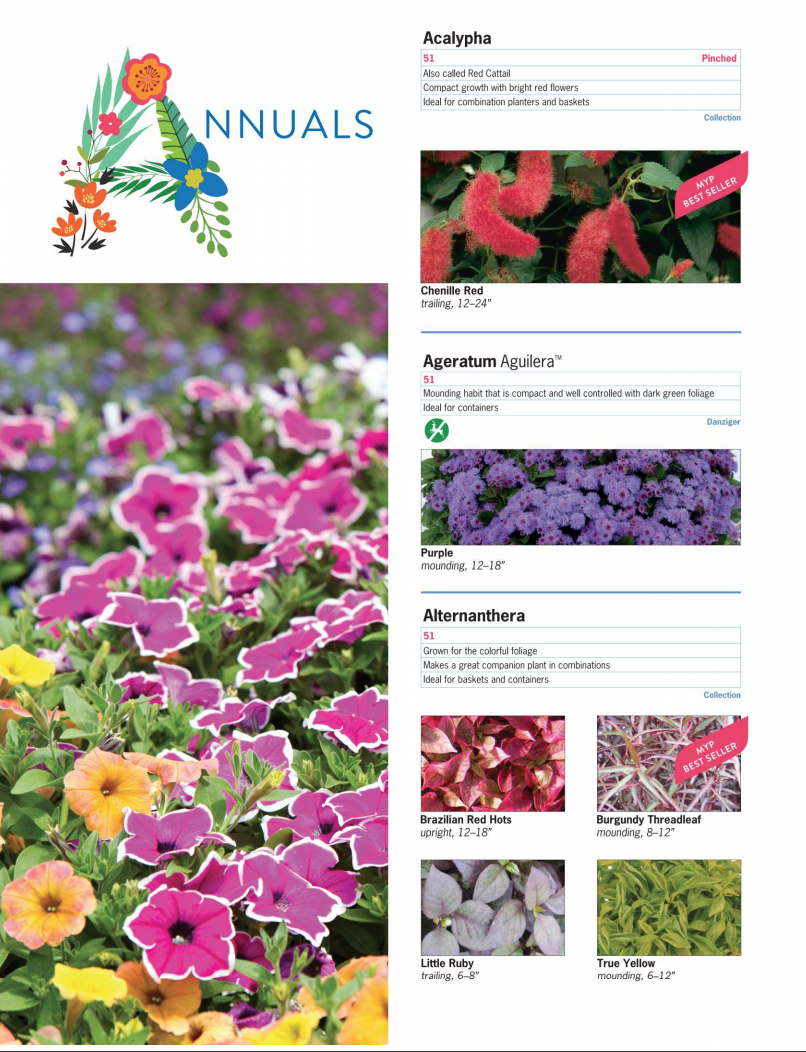 You asked for it, and this catalog features extensive original photographs from our own greenhouse and trials, in addition to breeder-sourced photos.  We're confident that these clear, vibrant images authentically represent our products, helping you to make more informed purchasing decisions.
We updated our combination selections pages to include photos of finished combinations, taking the guesswork out of combination ordering for you.
Quick Blocks is an exciting new program we're debuting for 2021 that helps growers turn combos even faster.  See pp. 115-119 for these triple-stuck combos featuring proven Syngenta genetics.
Detailed explanation of our safe and efficient shipping options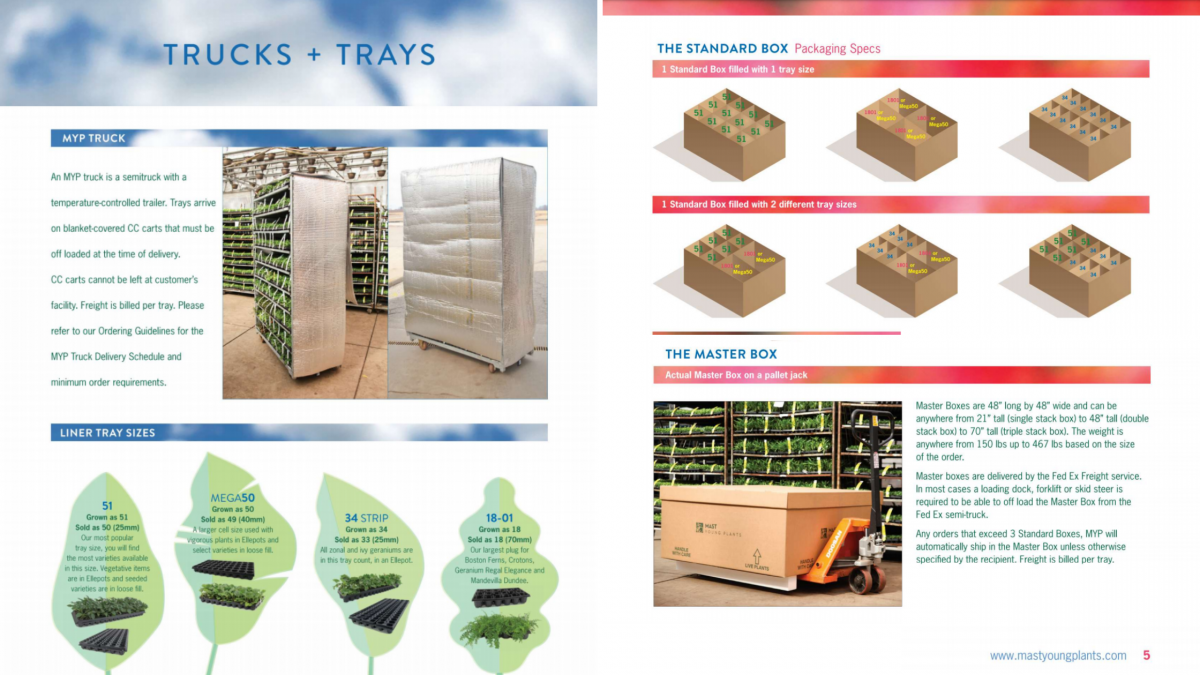 Maximize your shipping investment:  pp. 4-5 provide a detailed explanation of box configurations and shipping options.  Combine multiple tray sizes to fill a box.
Our standard box and half box are billed by box, not by tray.
P. 5 explains and pictures our Master Box shipping option, which provides excellent shipping value and also requires a loading dock, forklift, or skid steer for unloading Master Boxes from Fed-Ex semi-trucks at delivery.
P. 6 explains our updated shipping racks.  These industry-standard racks are easier to move & pull.  Your order is the only order on your rack, ensuring accurate delivery.  Customized rack blankets protect your plants.
Prefer old-school catalogs?
We get it!  Simply message our customer service team at customercare@mastyoungplants.com and we'll get a published copy in the mail for you.