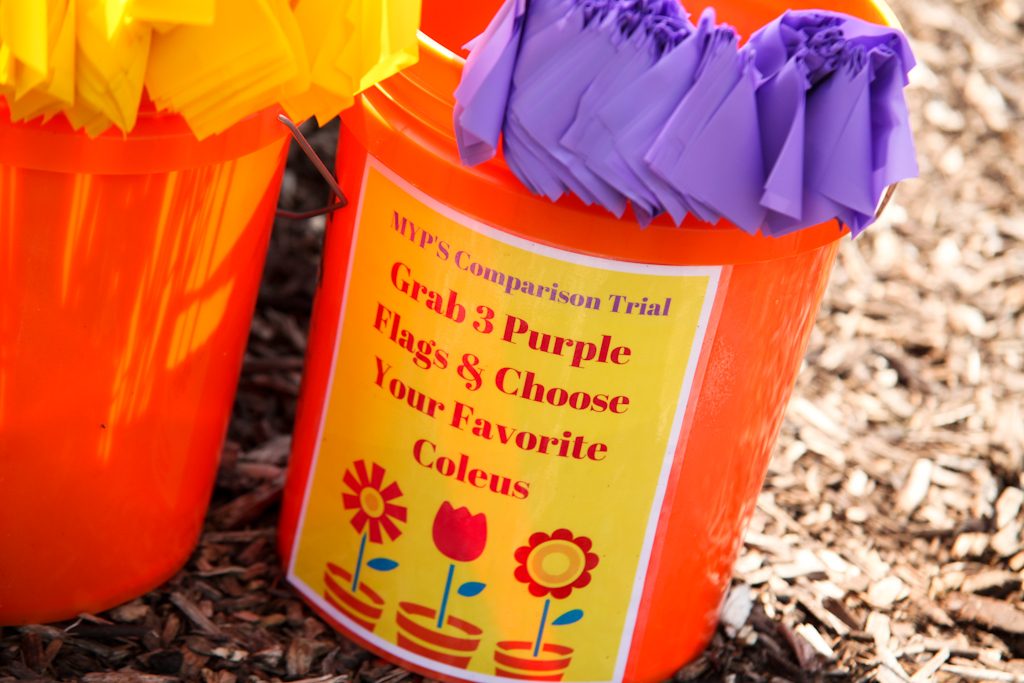 2018 MYP Annual Comparison Trial
Verbena & Coleus Trials
On behalf of everyone at MYP, we'd like to thank everyone that took the time to come and visit our trial garden, to meet with our team, and to discover new varieties that we will be offering over the next year.
There was a lot to shout about in the garden this year. We have an incredible lineup for 2019 and the new varieties performed very well in the garden. We also hosted representatives from the world's finest mum breeders in our Second Annual Shaded Mum Trial and for the first time, our blind comparison trials were no longer blind.
We put together an incredible assortment of verbena and coleus in our lower garden and allowed our guests to vote for their favorite varieties. Well, we've tallied up the votes and we have the results.
Here you will find our Annual Comparison Trial Results.
Every item in our catalog is tested and trialed in our garden and in our Innovating Department. The winners of this comparison trial will move forward with further testing to determine which varieties will be offered in our 2019-2020 programs.
Thank you again for your continued partnership. We look forward to growing with you in 2019.
WINNERS!
Download 2018 Annual Comparison Trial Results Here!